La Via della Seta si è adattata al nuovo ordine geopolitico, Scenari (August 11, 2022)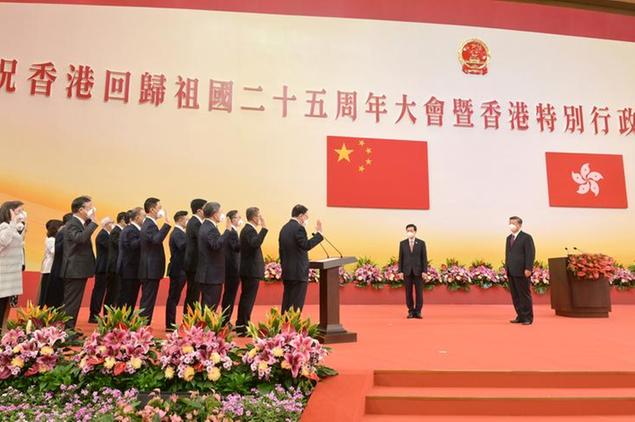 Da venerdì 12 agosto in edicola e in digitale un nuovo numero di SCENARI, venti pagine di approfondimenti firmati da Mattia Ferraresi, Ilaria Maria Sala, Michelangelo Cocco, Maria Adele Carrai e tanti altri ricercatori e analisti, oltre alle mappe a cura di Fase2studio Appears. Per poter leggere in digitale tutti i contenuti è possibile abbonarsi qui
China's Belt and Road Initiative in a post-pandemic world, Hinrich Foundation (August 10, 2022)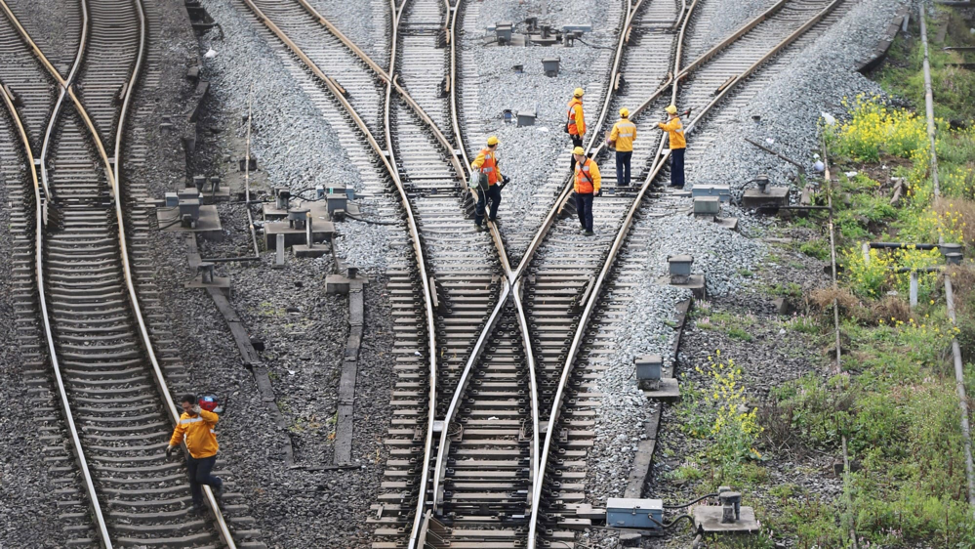 Despite evolving geopolitical uncertainty and rising domestic challenges, China's Belt and Road Initiative (BRI) has shown resilience and versatility. By placing more importance on the quality of the projects and increasing regionalization and securitization of the initiative, the BRI is adapting to new contexts.
China rejects criticism as G7 countries plan an effort to counter its influence, New York Times (June 27, 2022)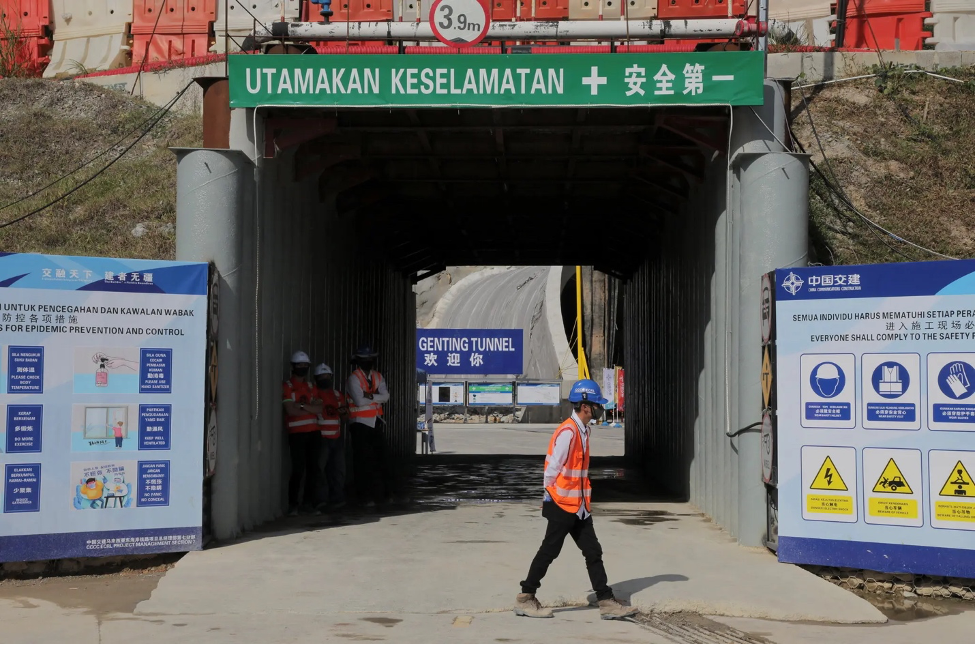 China said on Monday that it welcomed the Group of 7 nations' plans to expand global infrastructure investment in developing countries but rejected criticism that its own extensive efforts were "debt traps" for the nations taking part.
Is Russia's War in Ukraine a Turning Point for US-China Relations? La Voce di New York (May 8, 2022)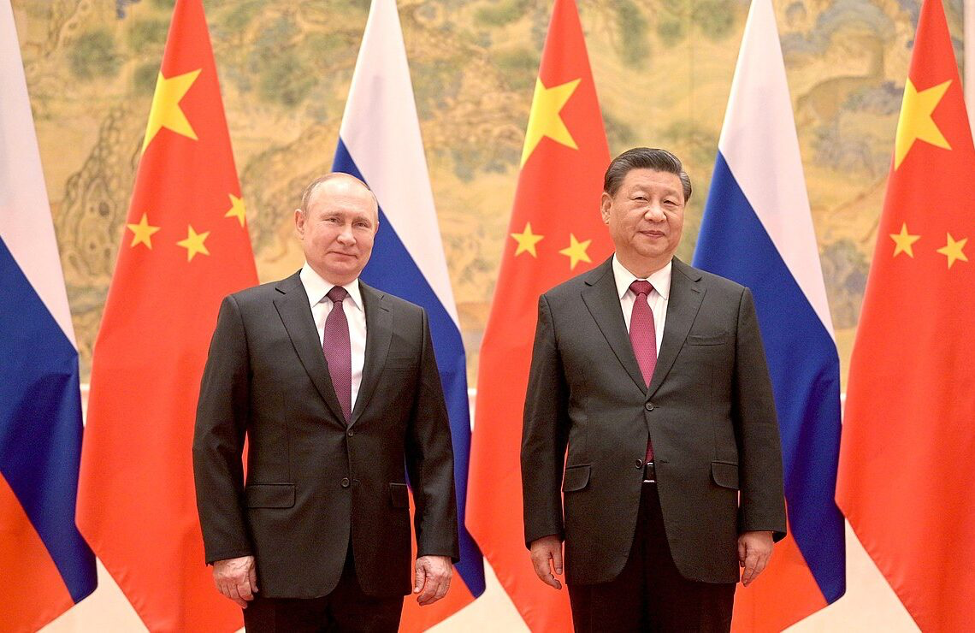 Since Russia launched its invasion of Ukraine on February 24, we have witnessed a conflict that is far from clear as to when or how it will end. What is certain is that it has brought to the surface some major geopolitical shifts that were already underway. On one side the US, Europe and more broadly the West, united together in their condemnation and heavy sanctions on Russia. On the other, a stronger authoritarian partnership emerged between Russia and China, with Xi Jinping declaring no limits to the friendship with Putin. For some, Putin's war in Ukraine has already become a turning point in US-China relations that reflect the dynamics of a new Cold War between a Liberal West and Authoritarian rest led by Russia and China.
What is the CPTPP and why is China eager to join? South China Morning Post (May 5, 2022)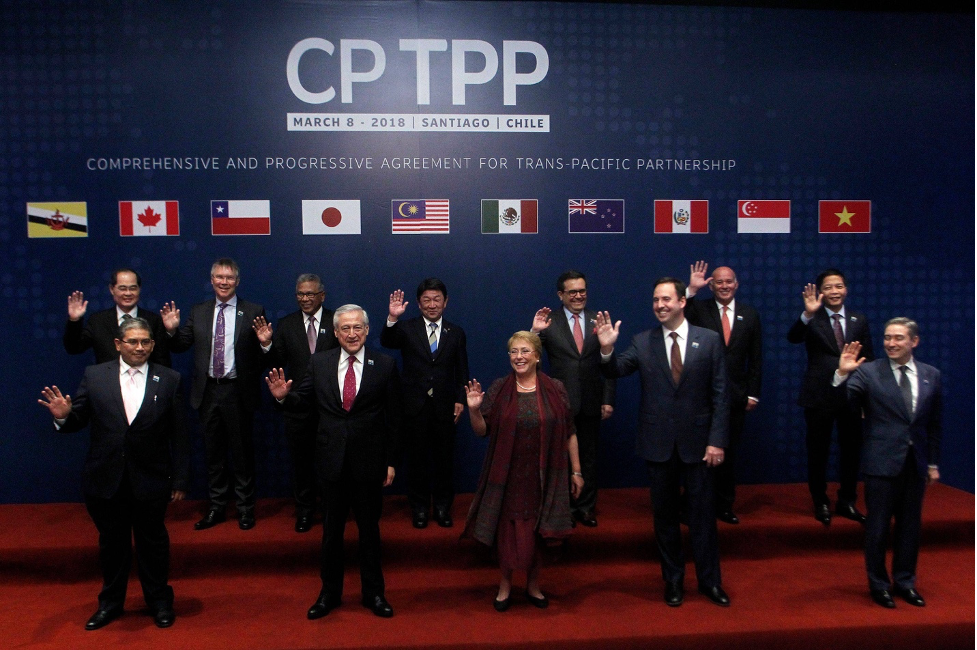 China submitted a formal application to join the Comprehensive and Progressive Agreement for Trans-Pacific Partnership (CPTPP) in September last year.
Beijing says its application is consistent with efforts to reform and open up the economy, but it is unclear whether China can meet the trade pact's standards.
Can China succeed in joining the CPTPP? Hinrich Foundation (April 20, 2022)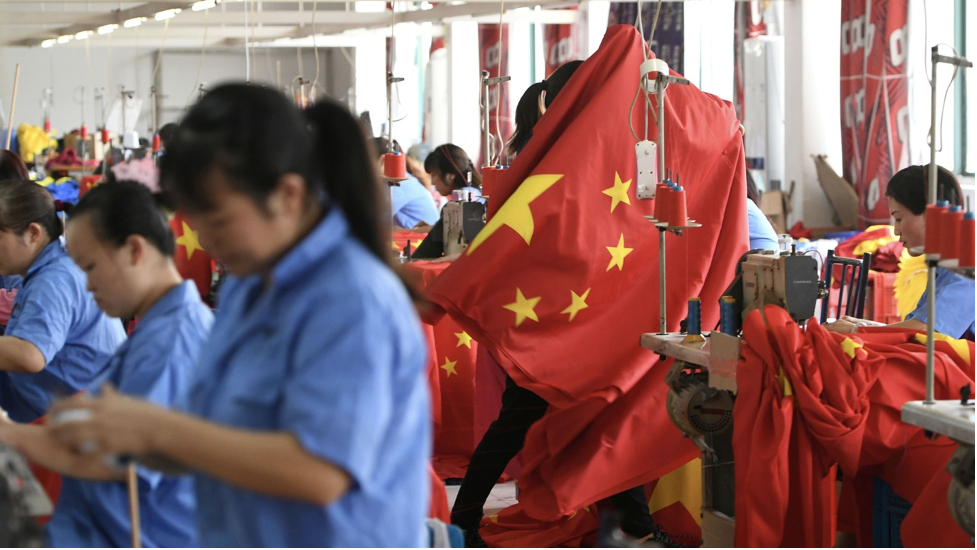 China has applied to join the CPTPP but concerns about compliance with the agreement's provisions will likely prolong the negotiating process. As countries seem increasingly willing to sacrifice economic gains derived from globalization in the name of values and polarized political views, China's quest to join the CPTPP will be even more strenuous.
La souveraineté, un concept à géométrie variable pour la Chine, L'Opinion (Jan. 23, 2022)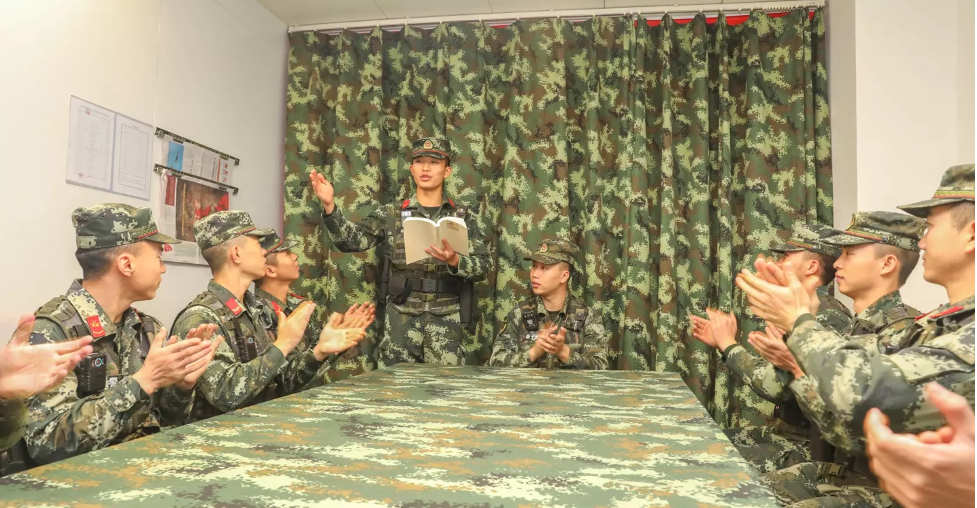 Lors d'une intervention, mi-janvier, au Centre d'études stratégiques et internationales, à Washington, Kurt Campbell, coordinateur du Conseil national de sécurité pour l'Indo-Pacifique, a mis en garde contre une « surprise stratégique » dans cette région. « Nous disposons d'un temps très court pour nous y préparer, en travaillant avec des partenaires comme l'Australie, la Nouvelle-Zélande, le Japon ou la France, qui ont un intérêt dans le Pacifique, et intensifier notre présence à tous les niveaux.
The US-led B3W vs. China's BRI: Is there Going to be a Winner? TAIHE THINK TANK (Jan. 17, 2022)
The Belt and Road initiative, the massive global infrastructure project led by China in 2013, is a project which has attracted great interest, debate, and controversy. Whilst some have praised the need to help the development of the global south, others have criticized it as a symbol of China's geopolitical expansion and ambitions through the notion of the "debt trap," leading western nations such as the U.S. to try and build their own alternatives to it. But where does the truth lie? Will efforts to counter it succeed? This episode features TIO's interview with Dr. Maria Adele Carrai, Assistant Professor of Global China Studies at NYU Shanghai.Dr. Carrai's research explores the history of international law in East Asia and investigates how China's rise as a global power is shaping norms and redefining the international distribution of power. In light of the development of the Belt and Road Initiative, she is looking in particular at the economic, legal, and political repercussions of Chinese investments and economic engagement in Europe and Africa.
Can and should the US compete with China in infrastructure diplomacy? Hinrich Foundation (November 23, 2021)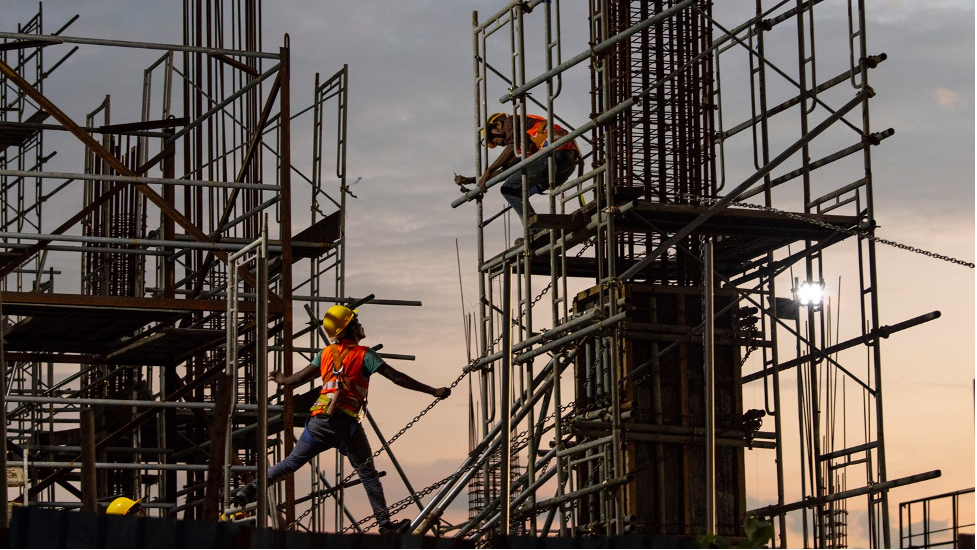 Launched at the 2021 G7 Summit, the US-led Build Back Better World initiative should refrain from concentrating its resources into a difficult mission of competing with China's Belt and Road infrastructure investments. Rather, Washington should cooperate with Beijing where it can, continue to promote better international standards, and contend in sectors where it enjoys competitive advantages.
Happy Wife, Happy Life: China's Commitment to Gender Equality in Africa, THE LOOKING GLASS (Nov. 18, 2021)
This episode of The Looking Glass examines recent changes in China's posture regarding China-Africa relations, complimenting the SAIS Review's latest print issue "Who Runs the World: A Look at Gender in International Affairs." Join our guests Professor Zongyuan Zoe Liu, from Texas A&M University and Professor Maria Carrai from New York University Shanghai as they discuss the successes and struggles in promoting gender equality in Africa and motivations for pursuing gender equality on the continent.
Why China is Building Africa's Railways, THE B1M (Oct. 20, 2021)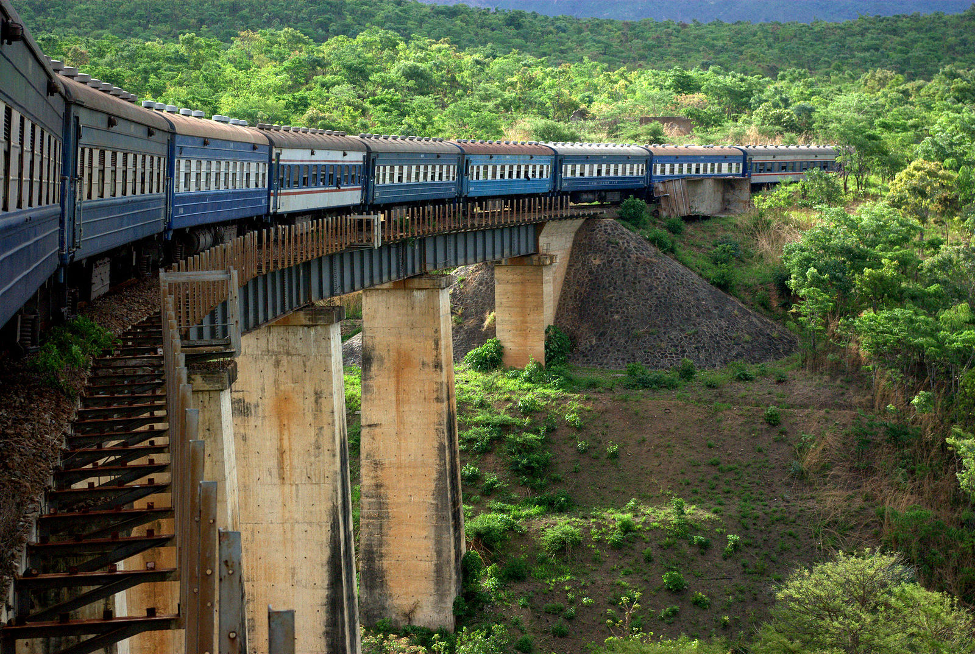 Africa is undergoing a railway renaissance – and it's being built in large part by China.
El tren en África avanza impulsado por los millones de China, EL PAIS (Sept. 27, 2021)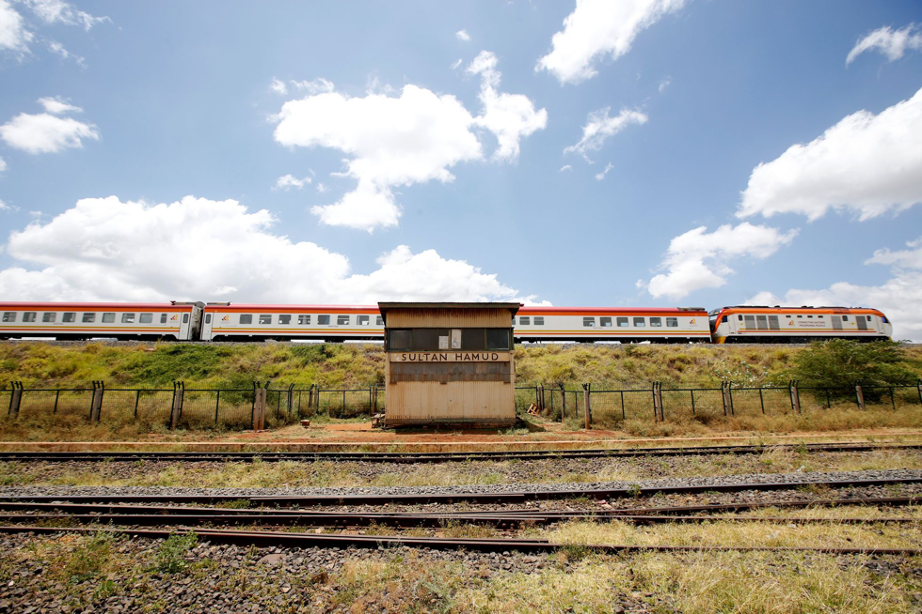 Varias líneas ferroviarias unen ya grandes capitales con centros portuarios o industriales del continente. El furor de la pasada década va dando paso a la cautela. La asimetría entre el gigante asiático y los países africanos que reciben préstamos suscita preguntas y extravagantes teorías
Q&A with Dr. Maria Adele Carrai, Charter Cities Institute (June 14, 2021)
CCI's Carl Petterson talks with Dr. Maria Adele Carrai about the economic, legal and political ramifications of Chinese engagement and investment in Europe and Africa. Learn about how China-led development projects and institutions fit into their foreign policy and how China's projects differ from those led by Western countries.
Questioning the Debt-Trap Diplomacy Rhetoric surrounding Hambantota Port, Georgetown Journal of International Affairs (June 5, 2021)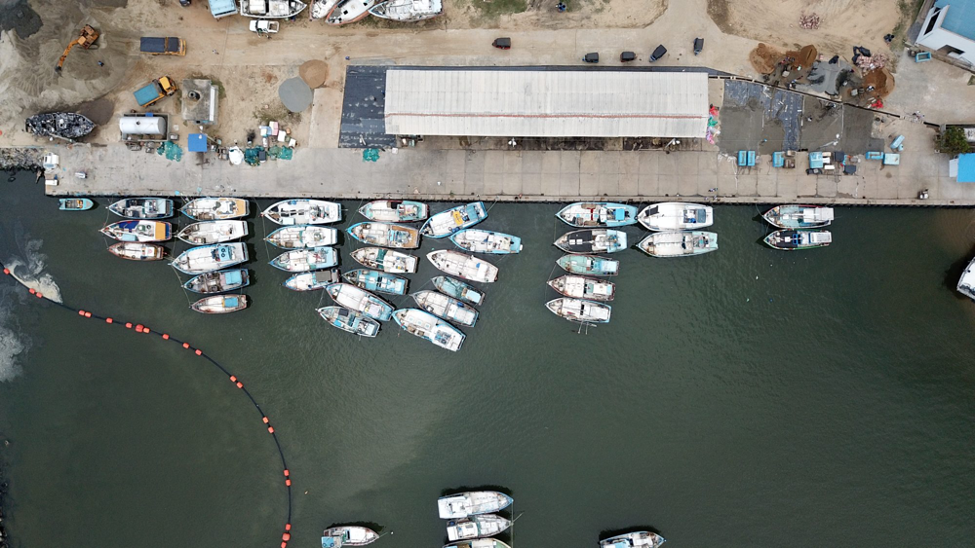 The case of the ninety-nine-year lease of Hambantota Port to China has become the example par excellence of Chinese debt-trap diplomacy. While China's influence over Sri Lanka has increased in the past decade, this narrative of debt-trap diplomacy is unwarranted for three primary reasons: (1) the Concessional Agreement was not a debt/equity swap arrangement; (2) Sri Lanka's own government actively solicited the project; and (3) the percentage of Sri Lankan debt owed to China remains a mere fraction of its overall sovereign debt.
China's role in transatlantic relations: Time for a new strategy, Hinrich Foundation (August 24, 2021)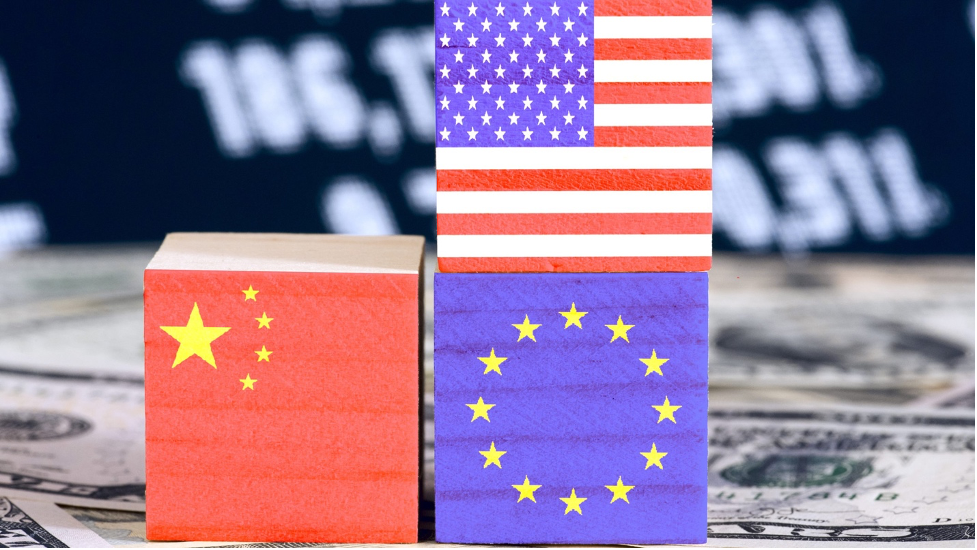 The Cold War-era mindset of good versus evil reemerging due to intensifying rivalry between the US and China is dangerous and self-fulfilling. While many concerns about China are legitimate, both the EU and US should continue to think about a long-term, multifaceted strategy to deal with China's rise and avoid conflating different issues.
These Two African railway megaprojects tell us a lot about China's development model, The Washington Post, Monkey Cage (March 6, 2021)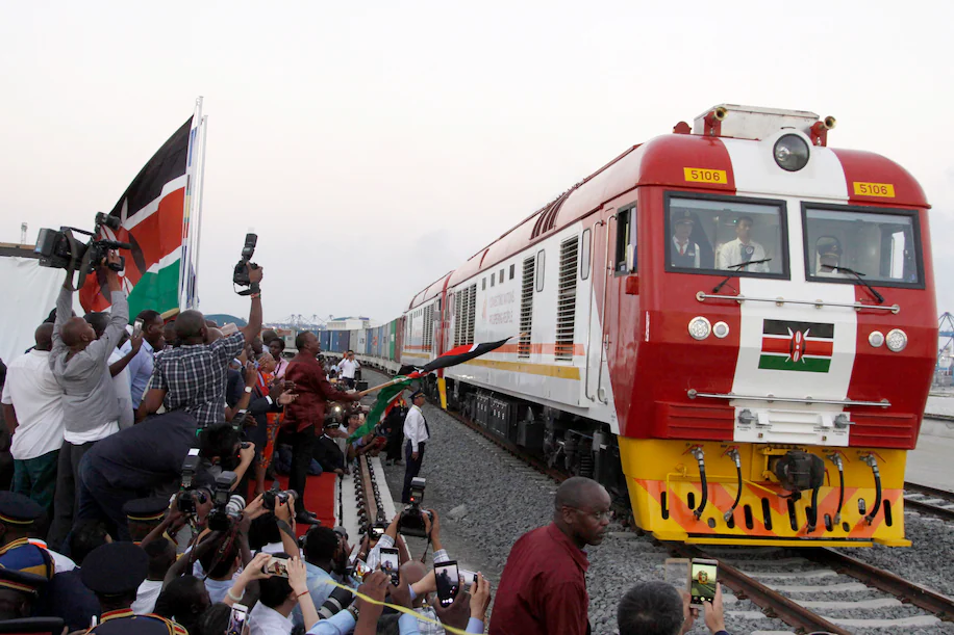 My research on two Chinese railway megaprojects in East Africa — the Nairobi-Mombasa line and Ethiopia's Addis Ababa-Djibouti project — suggests the fears that China is upending development guidelines might be misplaced. I analyzed primary sources like Chinese government corporate social responsibility (CSR) guidelines and host-country regulations, and interviewed Chinese stakeholders and Ethiopian and Kenyan government officials.
China's Adaptive Governance: A Tale of Two BRI Railroad Megaprojects in East Africa, SOAS China Institute Blog (January 19, 2021)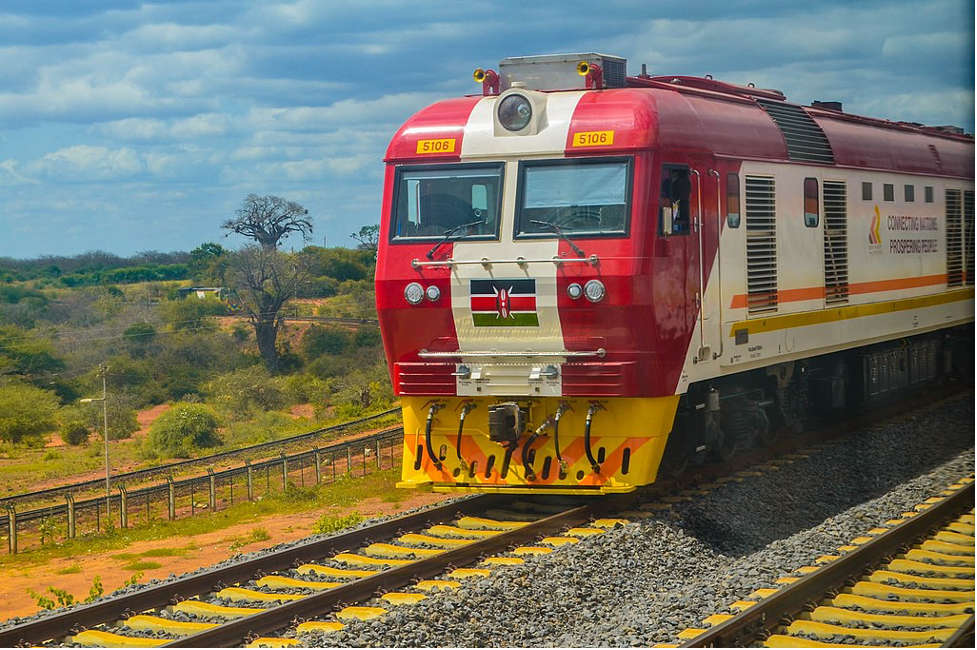 Development financing for infrastructure has become one of China's key instruments for economic cooperation and engagement abroad, concomitant with its Belt and Road Initiative launched in 2013. Since the introduction of its Going Out policy in 1999, China's government has prioritized the improvement of corporate social responsibility (CSR) and environmental performance among Chinese state-owned enterprises (SOEs). Many commentators have expressed concerns that China's development financing both falls short of a Western model—which promotes good governance and high social and environmental standards—and might even seek to replace it with a new Chinese developmental paradigm. However, such anxieties neglect to adequately consider the Chinese central government's non-interference policy, which renders Chinese enterprises pliable to the regulations and standards that suit individual African countries.
African Sovereign Debt at a time of Pandemic: Legal justifications for suspension or cancellation, Afronomics Analysis (May. 20, 2020)
The restructuring of the African sovereign debt, including its cancellation, is not something new, but the pandemic has transformed it into a top priority. There exists a growing recognition among the G20, the International Monetary Fund (IMF), the World Bank, and other multilateral development institutions that wealthier countries must act to lessen the debt burden of the global south. Besides ethical reasons, there are self-interest reasons to address the pandemic in the global south. As Ethiopia's Prime Minister Abiy Ahmed warned, if the virus is not defeated in Africa, "it will only bounce back to the rest of the world."
How Will China Shape Global Governance? ChinaFile Conversation (May 9, 2020)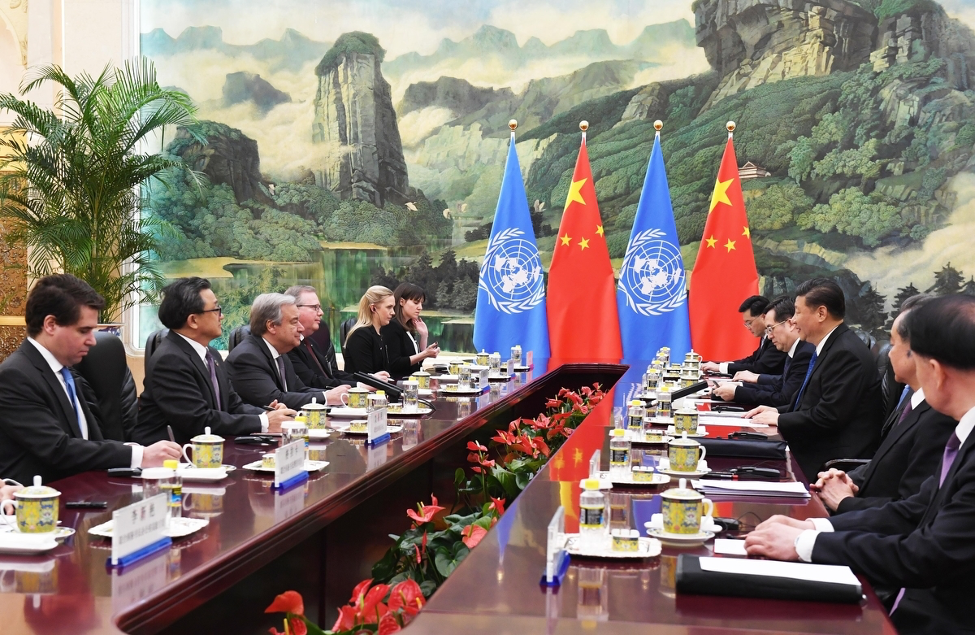 How is the Trump administration's contempt for, and retreat from, multilateral bodies affecting China's position and weight within them—or indeed its overall strategy for relations with these organizations? Do China's leaders aspire to supplant the U.S. in steering these organizations? Or do they merely hope to make them more accommodating of the Chinese leadership's interests and goals? If China does hold more sway in multilateral organizations, what does that portend for global governance more broadly?
12 Experts on how the US should hold China accountable for the coronavirus, VOX (Apr. 16, 2020)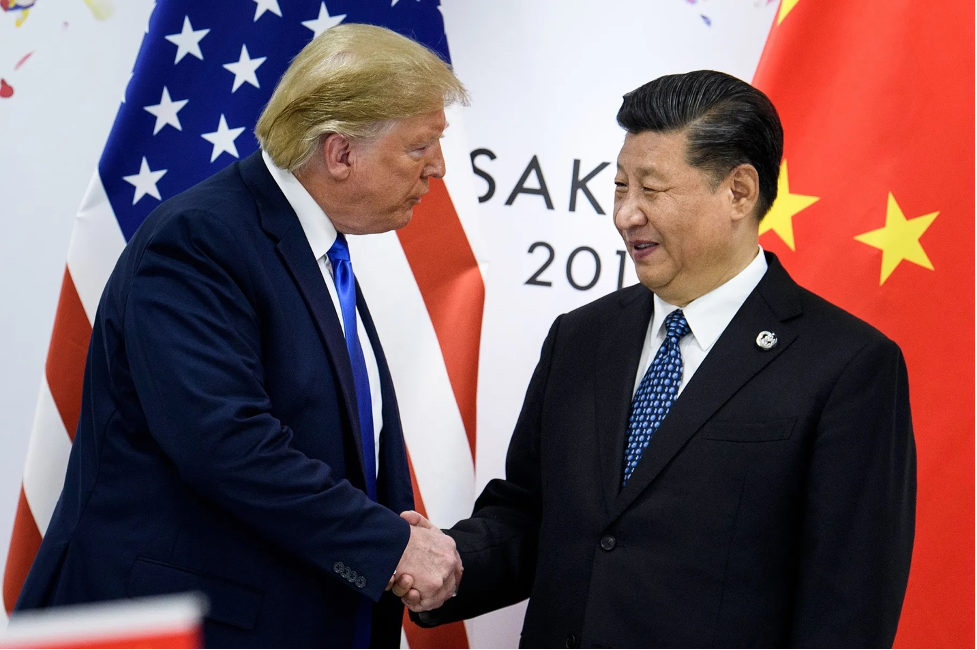 Pressure is mounting on President Donald Trump to take action against China for its role in hiding the severity of the coronavirus outbreak. And what he chooses to do could greatly impact not only the future of the pandemic, but also the world's most important global relationship.
Corporate Social Responsibility along the Chinese Financed Railway Mega-Project in East Africa, Oxford University, China Law and Development Research Brief No. 3/2020.
Sovereignty in China: A Genealogy of a Concept Since 1840, ChinaFile's virtual library (Oct. 31, 2019)
Cambridge University Press: This book provides a comprehensive history of the emergence and formation of the concept of sovereignty in China from 1840 to the present. It contributes to broadening the history of modern China by looking at the way the notion of sovereignty was gradually articulated by key Chinese intellectuals, diplomats, and political figures in the unfolding of the history of international law in China, rehabilitates Chinese agency, and shows how China challenged Western Eurocentric assumptions about the progress of international law. It puts the history of international law in a global perspective, interrogating the widely-held belief of international law as universal order, and exploring the ways in which its history is closely anchored to a European experience that fails to take into account how the encounter with other non-European realities has influenced its formation.
Since the launch of the Belt and Road Initiative (BRI) in 2013, China has become an important country for development financing, especially for large infrastructure projects. In 2009, its official finance reached US$70 billion and in 2016, its outward Foreign Direct Investments (FDI) surpassed its inward FDI making China the third largest exporter of FDIs in the world.1 Such investments and financing can create political leverage and also have profound repercussions on a host country's legal, economic, and political systems. Given the global scope of its development financing, many commentators have expressed concern that China is setting a new development paradigm that discards the Western model aimed at promoting good governance, best practice, high standards, and a comprehensive approach to development involving the rule of law, debt sustainability and social and environmental responsibilities.
Conversation on EU-China relations, April 8, 2019 | Published in: Oxford University China, Law and Development Research Brief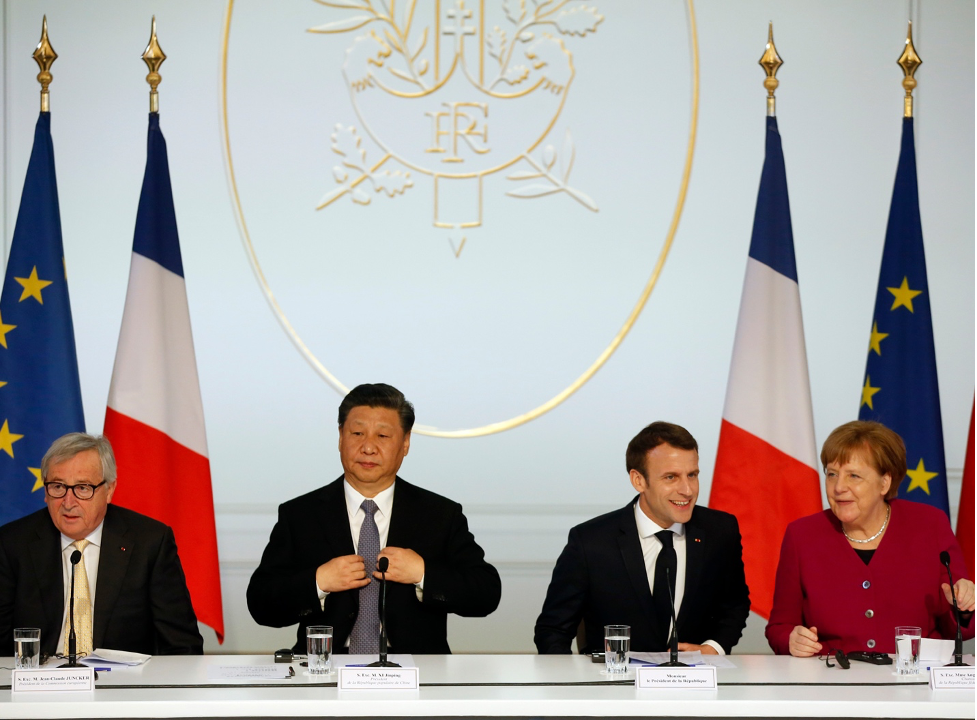 When Xi Jinping visited Europe in late March, European Commission President Jean-Claude Juncker portrayed the future of EU-China relations in mixed terms: "We are strategic partners, and yes, rivals," he said, "but competition among us is a good thing." Indeed, EU member states have been at odds about China for a while, and deteriorating U.S.-China relations are complicating matters. The U.S. is pressuring its European allies to limit the market presence of the Chinese technology giant Huawei
From Defensive to Assertive: China's White Paper on Human Rights, March 30, 2019 | Published in: Verfassungs blog
On December 12th 2018 the State Council Information Office of the People's Republic of China (PRC) published a white paper (WP) titled 'Progress in Human Rights over the 40 Years of Reform and Opening Up in China.'1) The paper, which seems to be targeting more foreign audiences than a domestic one, reflects upon the progress China has made in the field of human rights since Deng Xiaoping's liberalization and opening up reforms that began in 1978. The 40-year anniversary of the reforms that led China to become a global economy was broadly celebrated in China, not only for the country's achievements in its gradual liberalization brought it to the forefront of the global world, but also because its successful model based on 'socialism with Chinese characteristic' can begin to be exported abroad, including when it comes to human rights. Especially after Xi Jinping came to power in 2013, one of the most dramatic realizations for the US and the so-called 'liberal world' was that the policy of engagement had failed.
Maria Adele Carrai discusses Chinese president Xi's visit to France, CGTN America. Mar. 25, 2019
CGTN's Rachelle Akuffo spoke to Maria Adele Carrai, senior researcher with the Leuven Centre for Global Governance, about Chinese president Xi Jinping's visit to France and Sino-French ties.
Italy offers clue on EU's China policy /Trade a focus of Beijing forum, CGTN March 23, 2019
European capitals streamline their China policy. What does Rome have in mind? The World Insight panel provides a hint on the sidelines of the Chinese President's visit there.
Global business leaders, a few hundred strong, are gathering in Beijing over the weekend. Trade dispute, China's economy and a vision of the future amid uncertainty are their subjects.
The Novel Coronavirus and its impact on China-Italy relations, Taihe Institute, March 15 , 2020
On December 31, 2019, the Wuhan Municipal Health Commission sent its first report to the World Health Organization (WHO), revealing that it had recorded a significant number of pneumonia cases from unknown causes throughout the Chinese province of Hubei. The virus has been named COVID-19, more commonly known as the coronavirus, started from China around mid-December. In light of the rapid spreading of the virus—which has now reached over 114 countries, with nearly120,000 confirmed cases and 4,300 deaths—1the WHO defined the situation as a "global pandemic" on March 11. Since the epidemic began, the economic consequences have been catastrophic. The coronavirus outbreak has disrupted not only the frontier sectors such as tourism and air transport, but also crucial links along the global value chain linking distant places together. Read More
The Novel Coronavirus and its impact on China-Italy relations, GlobTaxGov, Leiden University, Feb 8, 2019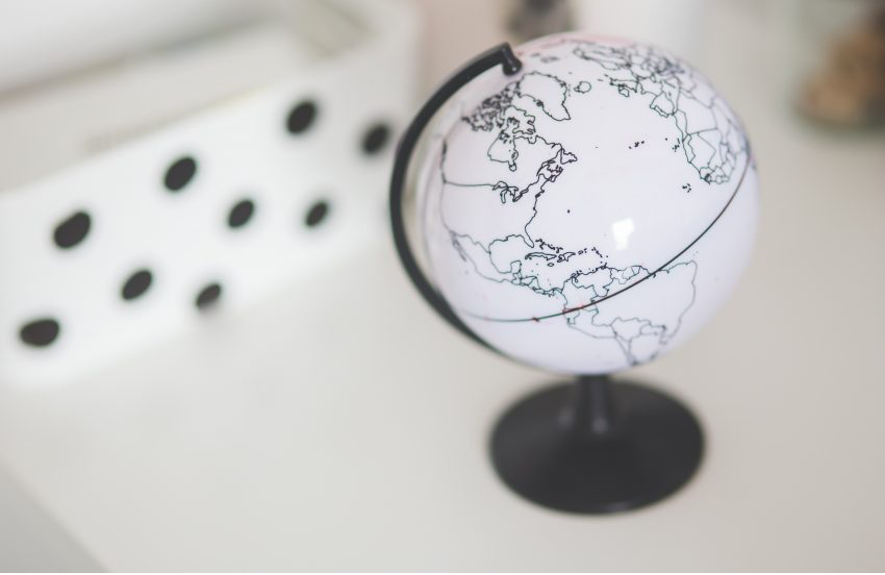 China has been deemed to be the stronghold of Westphalia sovereignty. However, its increased investments and interests abroad, which followed the launch of the Belt and Road Initiative in 2013, might change its stance on the principles of sovereignty and non-interference. Since the first systematic translation of international law into Chinese after the Second Opium War (1856–60), sovereignty has become a key pillar of Chinese foreign policy.
In the Eye of the Beholder: The China Model as a discourse, Harvard University Fairbank Center Blog, May 17, 2018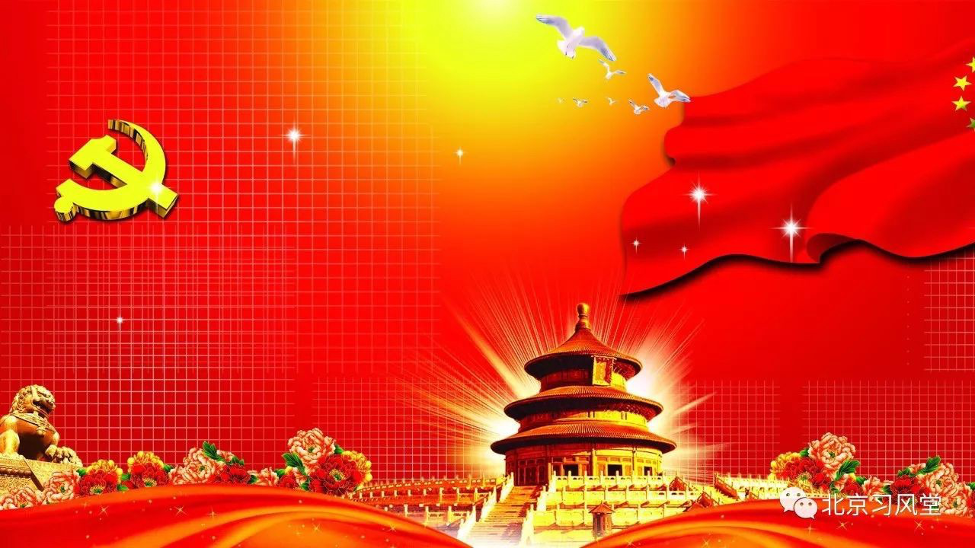 The idea of a "China Model," referring to the People Republic of China's (PRC) distinctive developmental path as a fast track to economic growth, continues to attract attention from both the public and scholars. More recently, the term has been used to channel general anxiety in the West about China's global rise and its possible negative implications for the liberal order.
Why we shouldn't fear China, TED 2018
Maria Adele Carrai answers the question: Why are people so nervous about China? In her talk, she tackles what China's exponential growth means for The United States and the world at large. Carrai argues that China cannot be thought as one single monolithic threat, but rather that the situation is more complicated than we have been led to believe.